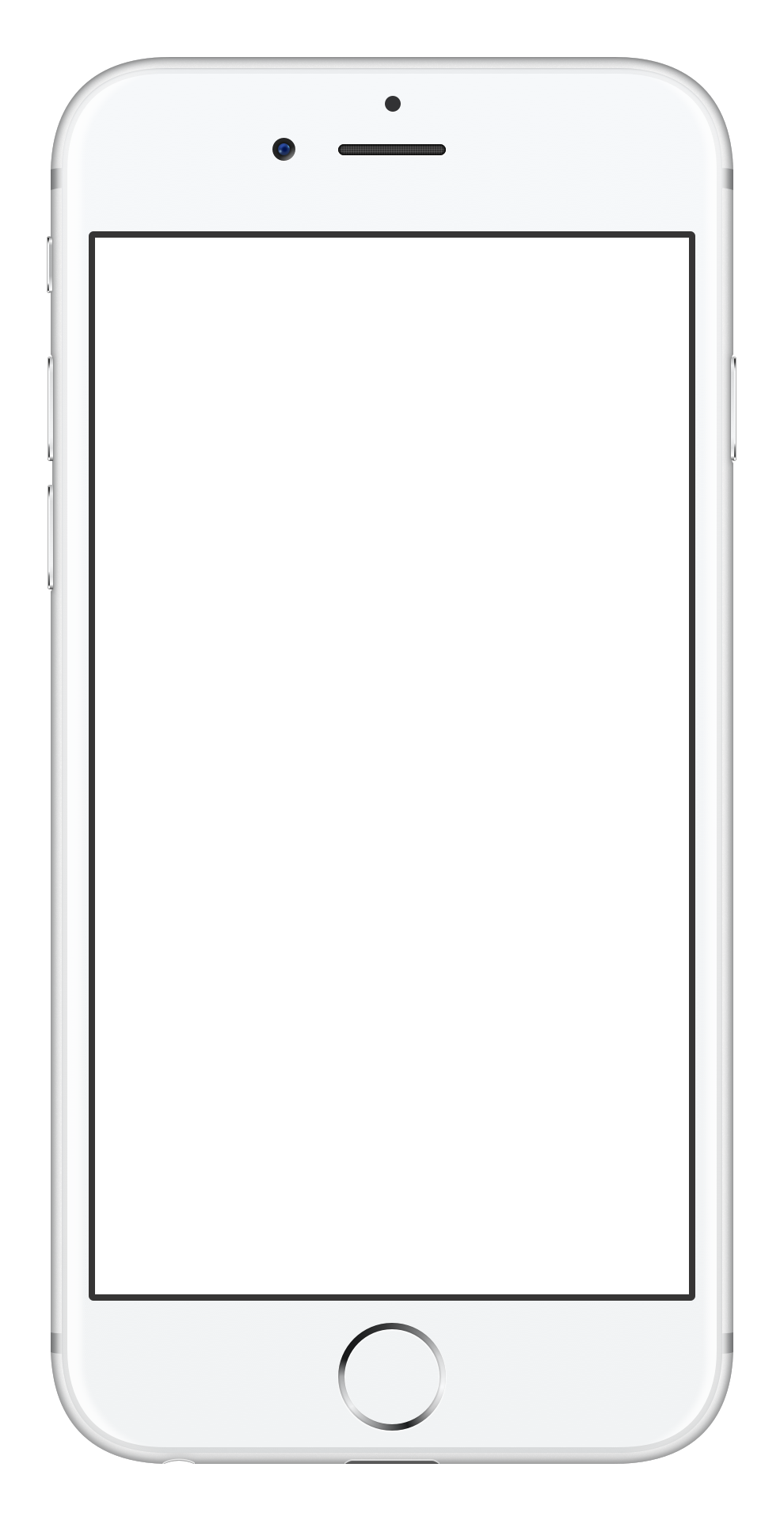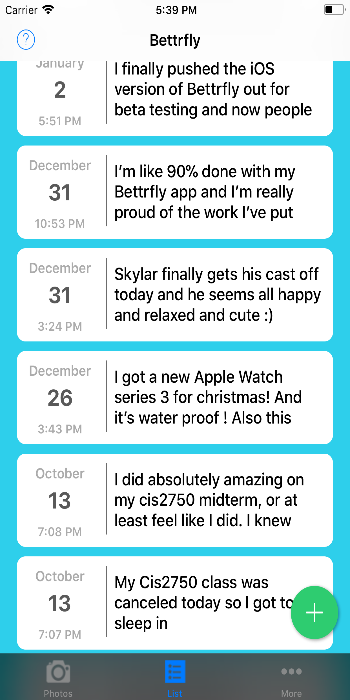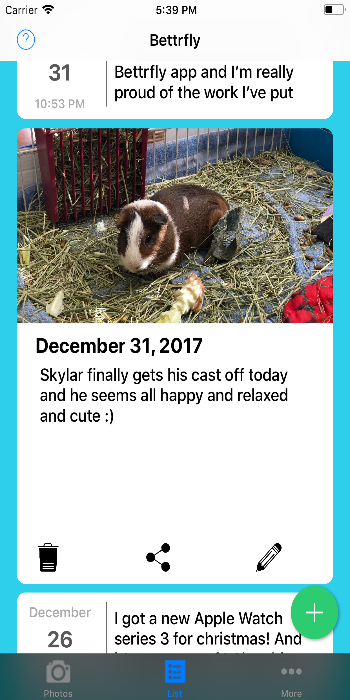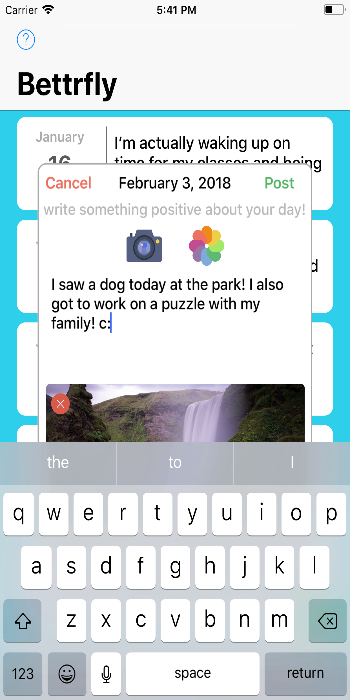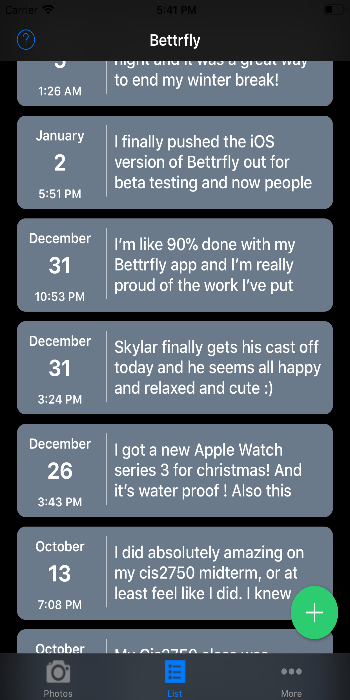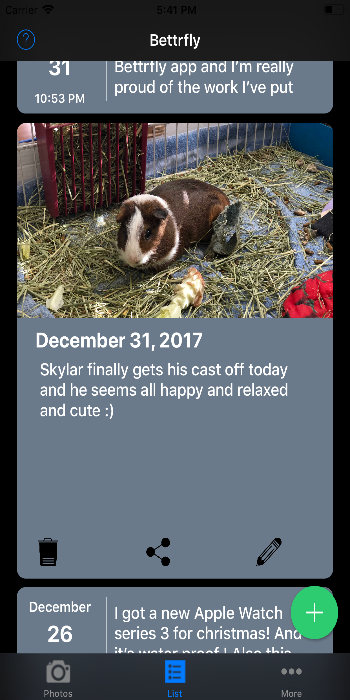 Bettrfly
Remember the Good Times.
Bettrfly helps you keep track of all the good things that happen to you throughout the day, no matter how large or small; like if you saw a pup or received a compliment from a stranger.
So when you're having a bad day, you can go back to Bettrfly and have a collection of memories that prove life is great. No matter what you're going through, you can bring yourself to positivity again!